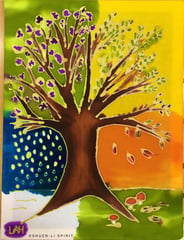 What a wonderful workshop, Shuen! I enjoyed it very much and thank you for your batik lesson!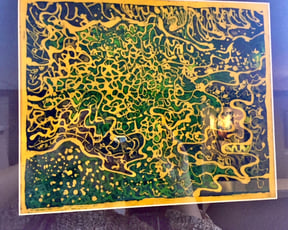 We bought this batik painting titled "Cliffs at Costa Brava" 3 years ago. Batik painting is a very special technique, requires specific skills and a lot of patience. We love this colourful painting because of the sense of movement it has, really like water flowing into rock pools.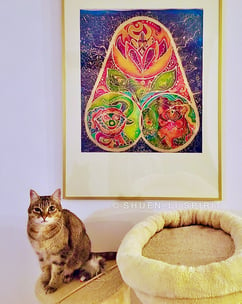 "Thanks Shuen-Li for the amazing work! I love the painting and how you connected it with my essence. You have a wonderful sensitivity! I can feel a really deep connection to it; it touches my soul. And the colours are so beautiful that it always brightens my day."
Marta Barrio Pardo, Reiki Master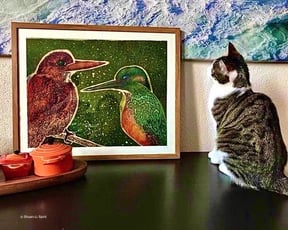 "My husband and I love this Batik painting very much. The birds are so vivid and impressive. Even our cat often stares at the painting, I can feel that she wants to catch the birds. The painting is filled with youthful vitality. It definitely lights up our house."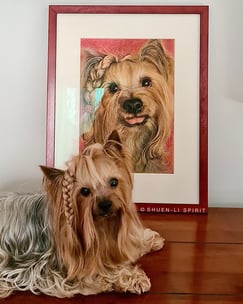 "Unbelievable! It is like magic, from a simple sketch to an almost alive doggy!"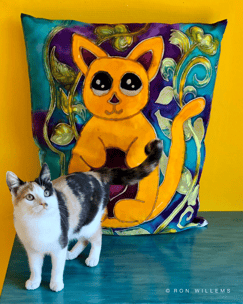 "It brings me so much joy to create such beautiful Batik with your guidance. You are a really good art instructor."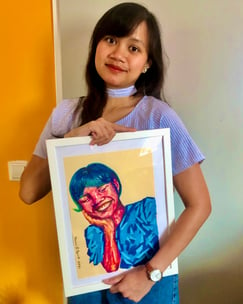 Thank you for the beautiful artwork, I adore it! The combination between paper mosaic art and the sketch is captivating. You can immediately tell that it has Shuen's special touch by looking at the bold color selection."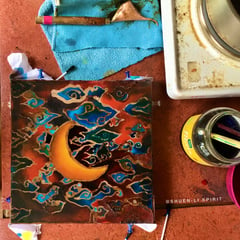 Her batik workshop enabled me to take a break from my hectic work life and to channel my creative side to make an artwork. Doing batik is about patience and flow. Shuen taught me to be more spontaneous and experimental with the colours we stroked on the batik, as we sometimes need to do to our lives. I hope more people can experience what I did!